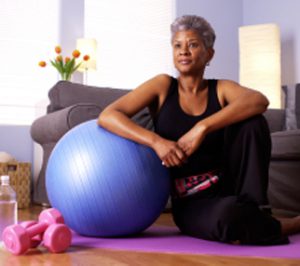 Good health is a key component to a long and happy life. Here at DSM Fitness, we want you to be inspired to take the next steps to a healthier lifestyle. We can help you lower body fat, gain muscle tone, and improve your endurance. All while also getting you into the best shape of your life! If you want the best personal trainer DC can offer, contact Doug Murphy and his crew at DSM Fitness.
Every single day we are working hard to make sure that each one of our clients is encouraged to push themselves towards achieving their fitness and wellness goals. Doug is the only personal trainer in DC that brings years of experience in different areas of fitness. From a fitness instructor to body builder to fitness model, he truly enjoys what he does. And what he enjoys most is helping individuals improve their health. It is Doug's aspiration that drives him to to develop new, ground-breaking exercises and techniques to make sure you are not just on the right path, but the best path for YOU.
Personal Attention & Instruction
At DSM Fitness, we understand the importance of each client's individual needs and goals. Which is why we always listen and acknowledge your concerns about any workouts prior to the start of each session. Doug has designed and created fun routines that are easy to stick with. And he can modify them to meet your needs.
During our personal in home training sessions, our goal isn't to push you so hard you feel miserable. It is about finishing the session feeling a million times better than before you started. We strive to be the best personal trainer DC offers by ensuring that our clients are happy, motivated and constantly striving for a healthier lifestyle.
Contact us today to schedule a consultation!