Ready to lose pounds and inches, and find strength and energy you didn't even know you had?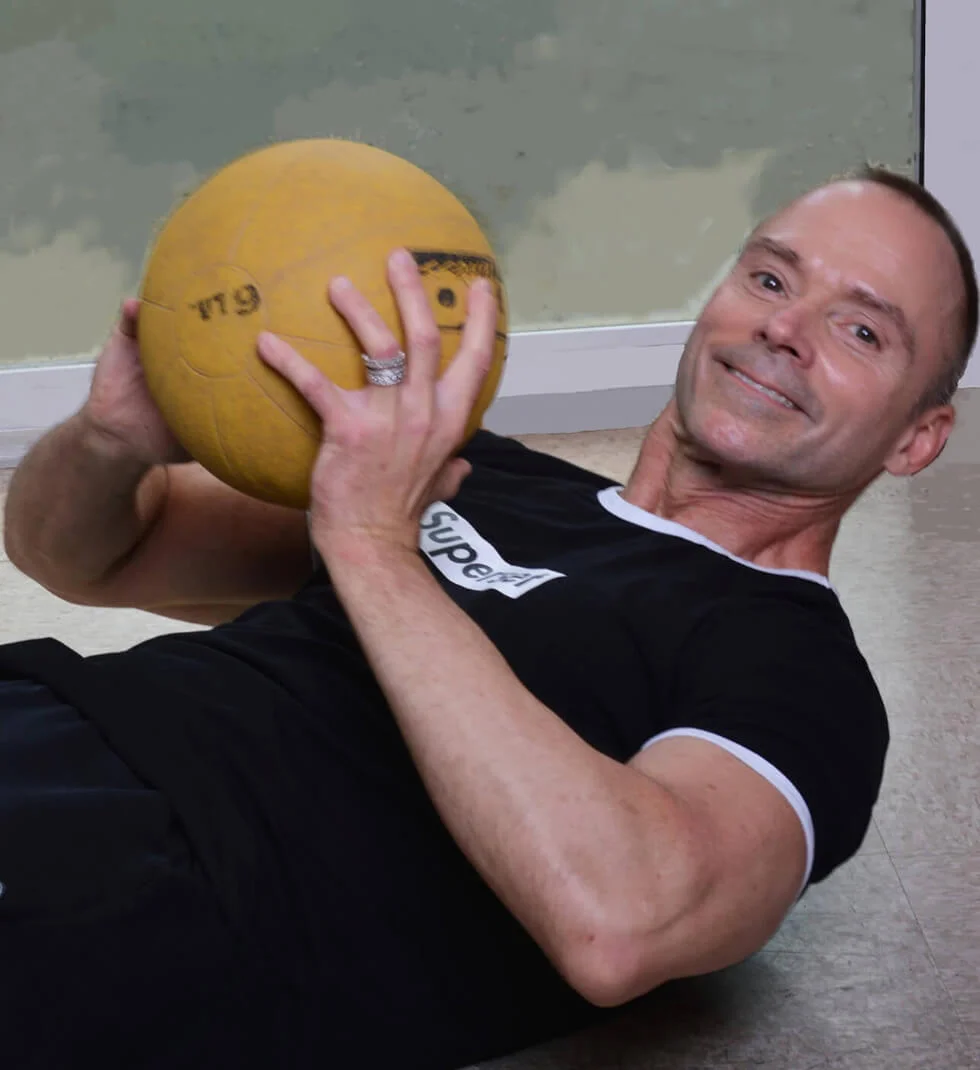 You've come to the right place!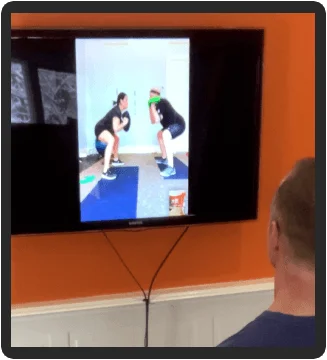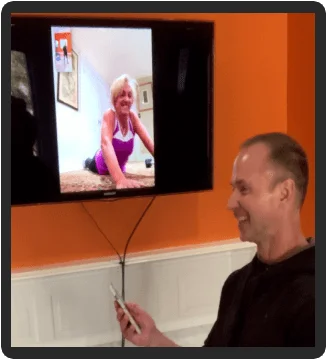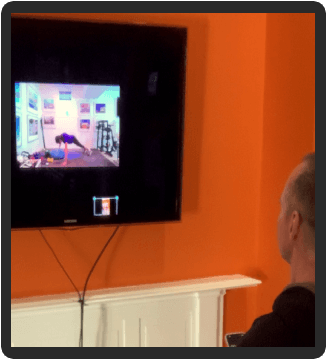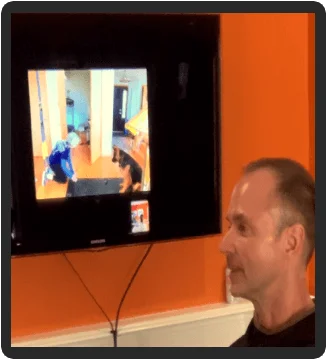 Doug Murphy
Owner
Getting Results for over 30 years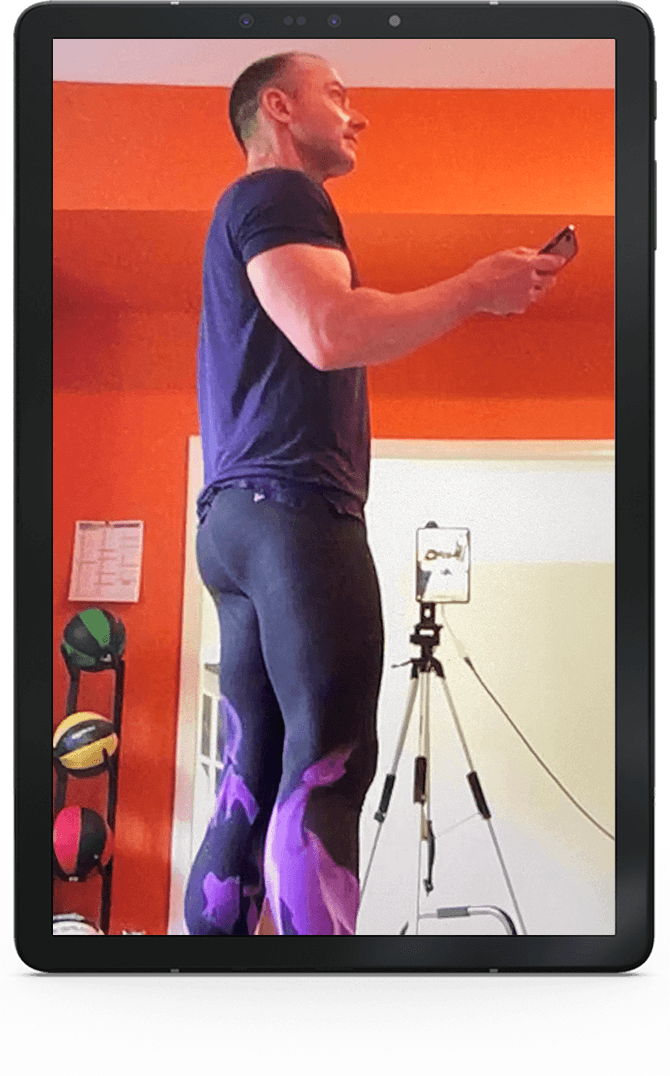 Doug Murphy
Owner
Getting Results for over 30 years
I've been helping people for over 30 years to lose weight, overcome obstacles, and get in the best shape of their life. Everyday my personal training clients find their bodies getting stronger, firmer and healthier as they lose fat and gain lean muscle. The key? Functional training, customized to your needs, abilities, and goals.
Let's get started!
My clients range from marathon runners to expectant mothers. Dealing with physical issues? Don't despair. As you get older, your workout routine needs to adapt to your changing body. I work with deconditioned older adults, post-rehab clients, chronic pain sufferers, and others with multiple health challenges. I've gotten results for clients up to 92 years old. You can do it!
My clients lose weight, build lean muscle, and increase their energy and endurance. I'll help you fit exercise into your busy life with flexible scheduling and online training with FaceTime, Skype, Zoom, and Messenger Video.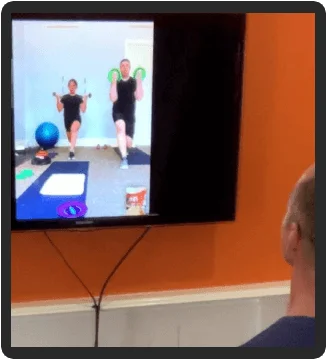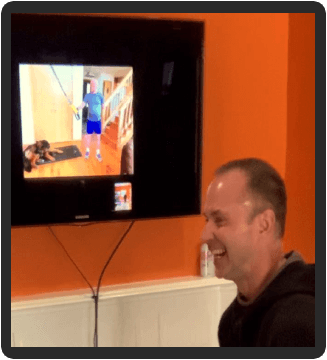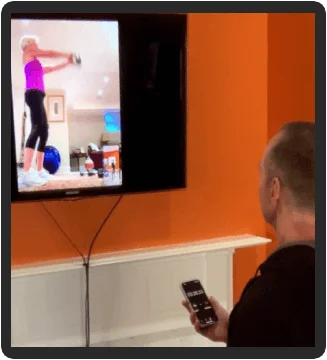 Your customized
personal training program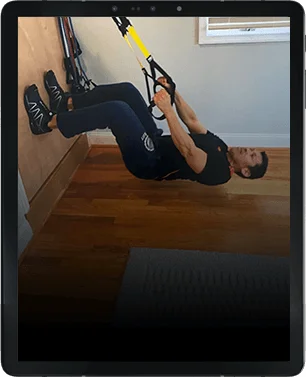 Fitness Testing and Assessment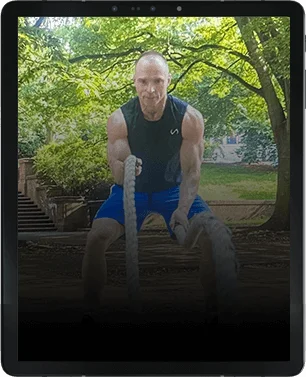 Functional Strength Training with Cardiovascular Conditioning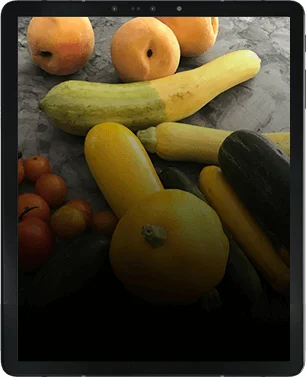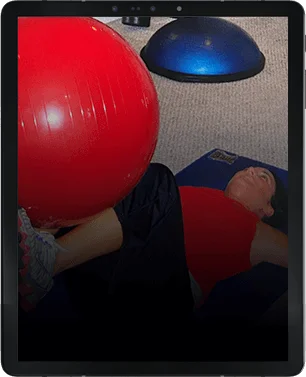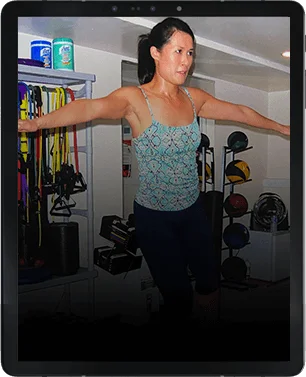 Balance and Flexibility Training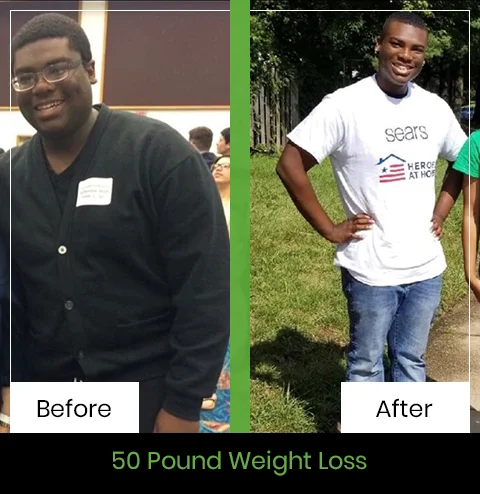 Stop wasting your time and money on ineffective "one-size-fits-all" personal training programs, diets and products! It's time you had your own diet and exercise program customized to your unique needs, abilities, goals, and interests.
Want better health and quality of life? Improved function and sports performance? More energy and less stress? Greater strength, endurance and flexibility? Better balance and coordination? A lean, toned body that will do the things you want it to do? Or maybe you just want to see what you're capable of accomplishing. It's all possible.
Facetime and Skype training is available for all my clients in the US and around the world. Keep up your workouts at home, and on vacation or business travel. Never miss a workout again!
In-person training in the Chevy Chase and DC areas will be available in late 2021.
Click here to start reaching your goals and seeing results!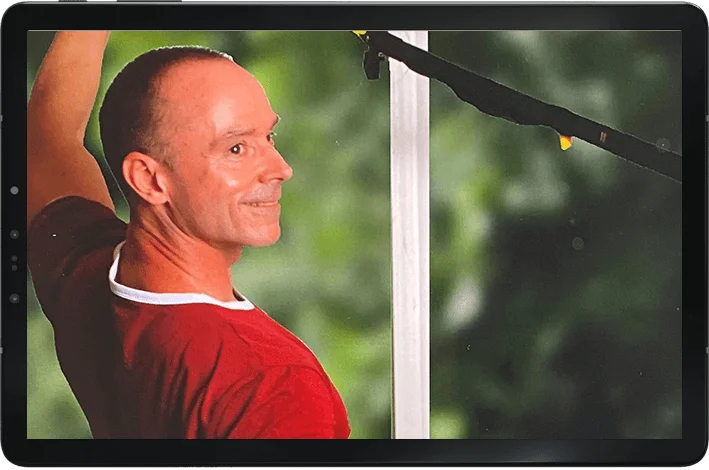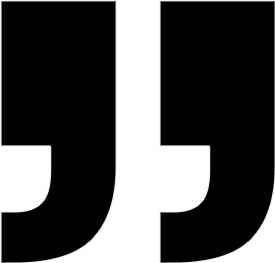 Four years ago, I was thirty years old with the back problems of someone twice my age. A sedentary writing job in the least ergonomic chair in the country didn't help. Stress (and sympathy eating) around the birth of my first child didn't help either. When it came to food, I was the most sympathetic father-to-be on the planet. I was in pain all the time and honestly wondering how I was ever going to be a fully functioning father once my kid could actually walk on two feet. I went to chiropractors but found them to be little more than a sink hole of money. This is where Doug Murphy permanently changed the trajectory of my life. I needed emergency help to drop the weight, strengthen my core, increase flexibility, and end the daily physical pain that was affecting the quality of my life on every front. It was an absolute necessity. Over the last four years, I've dropped 40 pounds, and been able to do far more things professionally. But even more importantly, the pain has stopped. Back pain just isn't part of my daily routine anymore and for that, I owe Doug Murphy a tremendous debt.
David Zirin,
Author, Sports Writer Takoma Park, MD edgeofsports.com

For years, I have struggled every day to remain active in my career and socially, despite having to contend with an atypical form of arthritis that attacked my shoulder joints, wrists, hands, and occasionally knees. About a year ago, I began working with Doug to strengthen my weakened and painful joints and to increase my stamina. Before I began to work with him, fear of further injury had prevented my exercising. Doug has guided me in a highly sensitive, patient, intelligent, flexible, and careful way to produce benefits that far exceeded my expectations. In fact, the last time I saw my rheumatologist, he was both surprised and impressed with the striking improvements in my joints, particularly my shoulders. I highly recommend Doug to anyone who has suffered from conditions similar to my own, and who has been afraid to initiate or restart an exercise program.
Theresa V.,
Washington, DC

When I first met Doug eight weeks ago, I was out of shape and my energy level was at an all time low. Basically, I thought I would learn the basics about a good workout routine, as well as gather some facts about my nutritional habits. Well, I got that and more. After an intense eight week session, Doug helped me gain 1% in size on both arms and legs while correcting the muscle imbalances on both sides of my body. I gained 5lbs of muscle and reduced my body fat from 13.7% to 11.7%, while improving my strength. I continue to use all of his techniques during my own workouts. If you are seeking a good personal trainer to help you transform your body, then Doug is your man.
Marco H,
Washington, DC

I have been working with Doug for a little over a year and I have been very pleased with my results. Because I have permanent nerve and strength deficits from a long-ago car accident, I needed to find a trainer who knew how to work with someone with special physical needs. Doug has been wonderful- he constantly pushes me to improve, but not outside my capabilities. Since Doug has been training me, I am in the best shape of my adult life. I lost weight and have dropped sizes. The best part is that when I went shopping last weekend, I felt good about how the clothes fit. Ultimately I felt good about myself!
LF,
Washington, DC

In the spring of 2009, I had a modest goal of losing 10lbs. Working with Doug twice a week has enabled me to accomplish my goal while simultaneously building muscle. I feel better than I have in years and have Doug to thank. He is an amazing trainer and motivator!
David Catania,
Washington, DC

Years of running have given me strong legs, but little upper body strength, which became important when I picked up sculling as an alternate sport.Everyone needs a little luck' that phone call to Doug during the New Year holiday break a few years ago was one of the best things I have done for myself.With Doug as my trainer, I have since learned the value of consistency in strength training, witnessing my body fat index improve, and felt my muscles firming up.
M Wei,
College Park, MD

I started training with Doug in 2007 and have always been pleased with the results I get following his workouts. This year I decided to compete in grappling at the Gay Games, and knew I needed to have more endurance to get me through my matches. I discussed with Doug what my goal was, and what I thought was needed to accomplish it. From one session to the next, he completely revamped my training to work on endurance, and really pushed me through the next month. Result: I had the strength and endurance from my workouts with him to take home the gold. It was a great experience, made all the better for having the stamina to enjoy it.
Dick S,
Washington DC

When I started training with Doug, I was physically quite weak, had no endurance to speak of, and in my mid-40'was rapidly becoming a butterball. In addition to losing 20 pounds and 3-3/4 inches from my waist and 4 inches from my hips, I have even lost 4% body-fat! My bad cholesterol has gone down, too. The weight loss has been great, and people are telling me I'm looking slim. The best thing for me, personally, is that I'm getting very strong! At first, I couldn't even do one bent-knee pushup. Now I can do 20 regular push-ups in a row. And I'm getting good at wide-grip pull-ups, too. For the first time in my life, I can hoist those heavy carry-on bags over my head and into the airplane storage bins with no trouble. I even help some men with their bags. In addition, Doug's strength training regimen really helped when doing alpine hiking last summer. Hiking is much more fun when I can call on all parts of my body to help and don't have to stop every five minutes to catch my breath. What an ego booster!
Linda R,
Washington DC

Doug Murphy has helped me to not only lose 44 lbs so far (YAY!) but also to increase my fitness level significantly. When I started seeing Doug I could not walk up a flight of stairs without being winded but now I can complete a 1+ hour kickboxing class by Frank B and cardio classes by Harold Sanco at Results Gym. Doug gives intense workouts that have increased my stamina and have reshaped my body. If you are serious about losing weight and getting fit, see Doug, you will not be disappointed.
GP,
Silver Spring, MD

After 2 kids and years of not exercising I didn't think I could ever get back in shape. I've tried gyms and diets'¦.nothing really worked. After 4 months of working out with Doug I've not only lost 20 lbs, but got muscle definition to show off. I now weigh and look like I did when I was 18 !!! I am a believer !!!
I have very limited time to allocate to working out, so Doug helped me set up a home gym with a minimum up-front investment. I now have everything that I need for working out at home for less than $500. Doug is very professional and knows his stuff. When I started with him initially I was only interested in getting my lower body in shape. In a non-pushy way he made me work out every muscle in my body rather than just certain spots, and now I am very grateful for it. I look forward to my workouts because I know they bring results !!
T. Rosenbaum,
Potomac, MD

Doug Murphy has worked with me in the past few years, and I feel as though I know him and his personal trainer expertise very well. Before we had our first sessions, it came as a pleasant surprise that he wanted to know many specific details about my physical condition, medical history, age and current activities, and everything was put in writing. Only then would he begin the exercises. It was a very professional and concerned attitude which one could only respect and appreciate. His subsequent training proved to be as caring, patient and expert as one could wish. As a result, I am now in better shape than I was several years ago, thanks to him.
Sumter B '" age 92,
Washington, DC

A former client sent me this email:
Friday, August 31, 2007
Hello Doug, I was looking over my appointment book from last year and noticed that this is just about the time I started seeing you for some training sessions. What a difference a year has made! Thanks to your joint-strengthening and back routines (which I do religiously), I have not suffered any back problems, and my elbows and shoulders are also doing much better. Since I am doing more landscaping than ever, having a strong, pain-free body has really been a blessing. So I am definitely one of your success stories, and I really appreciate the advice and guidance you offered.
Sam N,
Glenn Dale, MD

Hire Doug Murphy. I am a professional dancer so I feel like I know something about being in shape and training. I went to Doug to get new information, to get out of my workout rut and with some specific goals in mind. Doug succeeded on every count. I can't recommend him too highly. He is thorough, knowledgeable, dependable, motivational and demanding '" not to mention in excellent condition himself which serves as a testament to his expertise and makes him a great role model. I have worked over the years with several professional trainers and Doug is the best.
L. Alexander,
Chicago, Illinois

Three months under the guidance of personal trainer Doug Murphy has produced some pleasant results. I haven't looked this good since- well, never. And to think, Doug worked this miracle in three short months, taking up only three hours a week. I have pecs now, along with bulging biceps and a trim little waist- with just a hint of a washboard stomach.
John Smith,
Chicago Free Press – April 19, 2000

I started working with Doug Murphy about 20 months ago at the age of 61. During the four previous months, I was the principal care giver for someone dying of cancer. With little to no upper body strength, care giving tasks were difficult. My goal was to become stronger and Doug helped me achieve that goal. Doug is on-time, friendly and flexible to accommodate my work travel schedule. He pushes me to do more yet knows my limits. I've been diagnosed with cervical dystonia so most importantly, Doug carefully tailors my exercises so they do not aggravate this condition. I'm achieving my goal; planks and pushups are now part of my routine and with Doug's urging and advice, exercise is now an important part of my life.
Jeanne K,
Washington, DC

After two successive foot surgeries in 7 weeks and four months in a cast and crutches, I felt like my body had turned to mush. I told my doctor I wanted to work with a personal trainer, not use my right foot but exercise my arms, abs etc. and I got the go ahead. I found Doug on the Internet and he contacted me the next day. I explained that I would be able to some exercises that did not involve my right foot and he said he would come up with a program. He fortunately could come to my house which made it so convenient. Doug is the consummate professional. He did not make it too easy as I told him I wanted to be challenged and I wanted results. He always made sure I was comfortable with the exercises and when I sometimes whined about it as in not wanting to do 20 repetitions but rather only 10, he gently encouraged me to go for the 20 and I was always able to do it. He was never late for our sessions and was very patient with my dog who wanted to shower him with kisses and be part of the exercise session. I can highly recommend him in all situations but especially when dealing with a layoff due to surgery.
Lesley L.,
Washington, DC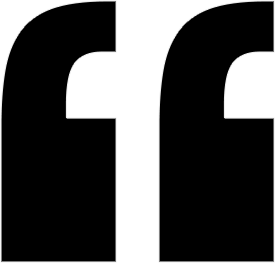 This challenging exercise will give your core a workout-try the rolling variation to take it up a notch! #forearmplank #plank #stabilityball #exercise #fitness #onlinetrainer #manuelantonio #costarica
read more
Consult your doctor before starting any new exercise/personal training program.