Personal Trainer Washington DC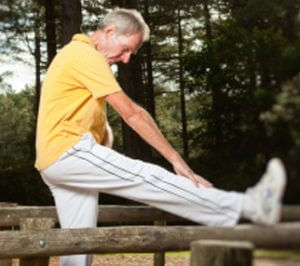 Working out is hard. Perhaps the hardest part about working out is finding the motivation. The next hardest part is staying motivated. At DSM Fitness, we know the struggles the average person faces and the obstacles that keep them from their goals. If you're searching for your fitness solution, look no further than Doug Murphy. Founder of DSM Fitness, Doug is truly the best personal trainer Washington DC has to offer. He provides each client with customized and personal sessions that best fit their specific needs and goals.
Doug is strategic in his sessions, and tailors workouts around each clients' individual needs, available time and fitness level. Over time, he works to build up his clients' confidence. They are encouraged to push past their own mental limits and become stronger, healthier people all around. Many clients come to Doug with existing injuries and physical limitations. He is more than willing to work with them every step of the way to make sure they do not hurt themselves while still seeing results. He is the best personal trainer Washington DC has that offers truly customizable in home training sessions.
Patience and understanding is what makes a great trainer. The ability to motivate without being demanding and overbearing is the line that some personal trainers do not know how to balance. Doug Murphy and the rest of the staff here at DSM Fitness are willing to sit down with you and map out your specific goals and needs to make sure the experience yields nothing but positive results. Doug and his team are the only group of personal trainers Washington DC offers that will make sure you and your health are the main priority. Don't wait to make the change. Work with our in home trainers to get the personalized attention and custom instruction you need to reach your health goals.
Contact us todayto learn more.