Washington DC Personal Trainer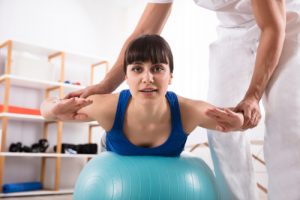 DSM Fitness, Washington DC Personal Trainers offer the best workouts and flexible scheduling out of all of the best personal trainers DC area. Our comprehensive approach combines fitness testing and assessment, nutritional analysis and education, and core conditioning designed to make you the best version of YOU that you can be.
DSM Fitness can help you with reach your goals!
Getting ready for a marathon, or grueling military fitness assessment? Our DC personal training sessions are just what you need to get your body ready for those types of tests and the goals that you want to achieve. Let us help you get the results you've been looking for through our in-home, studio, and office training sessions. We have also helped clients with personal training Washington DC via FaceTime and Skype. We leave all options on the table when it comes to your fitness. We realize that our clients have busy lives and many travels frequently. In these situations, we are online personal trainers in Washington DC providing online training.
We work in the suburbs around The Beltway, including Chevy Chase, which is our base of operations. To book our Washington DC personal trainers, between Monday and Friday from 7 am to 8 pm. We are closed on Saturday and Sunday. Reach out to Doug Murphy, 202-297-3092. Or, if you'd like to get started today, we can take online payments. Simply click over to our Fees page and go ahead and select which plan or package you'd like and check out. We will get in touch with you right away to set up our session and find out more about you.
Clients really appreciate our flexibility in appointments. Each of the Washington DC personal trainers that we work with offer something outside of the usual gym personal training experience. For instance, individual packages can be split between spouses, partners, and significant others. So in reference to a couple, each spouse could use 5 sessions of a 10 session package, if they wished. Our sessions are one hour long.