Geovani Bonilla came to DSM Fitness in January 2018, looking for a Washington DC Personal Trainer to prepare him for a Tough Mudder competition. He did his first race in 2017, and while he enjoyed the challenge and the teamwork, he wanted to avoid the injuries and bruises that occurred during that competition. His goals consisted of increasing strength and cardiovascular endurance, losing 10lbs, and improving his performance from the previous year.
Geovani's Training with DC Personal Trainer Doug Murphy for Tough Mudder
DC Personal Trainer Doug Murphy set him up on a program to address these goals, with exercises simulating the activities and obstacles he would be facing during the race: "I used sandbags, gliding discs, a TRX, and many other tools to accomplish this. His program involved climbing, crawling, running, lifting, and pulling-all in preparation for competing at his best. The one hour workouts were intense and designed to get him in top shape."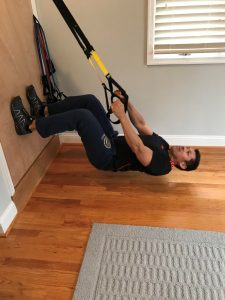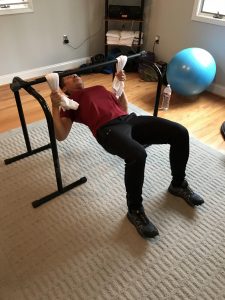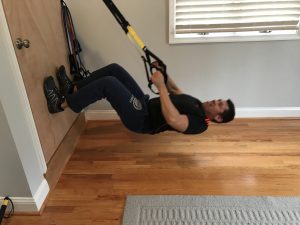 Results from working with DC Personal Trainer Doug Murphy at DSM Fitness
Geovani sent an update after the race this summer, with pictures from the Tough Mudder competition:
The course is a tough course that's just over 10 miles. You run from obstacle to obstacle. Each obstacle is a combination of mud curling, upper body  strength and endurance. Some obstacles you curl on your belly in mud and sand to avoid barb wires and in others you swing from the monkey bars to make it across a pond of ice water. Most courses you have to with with others as it's impossible to do alone, that may include creating a human pyramid to get through the final obstacle that's called the Happy Ending.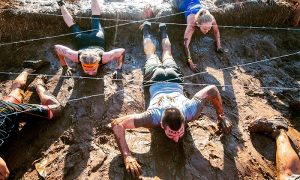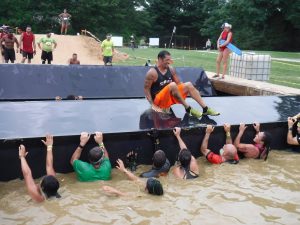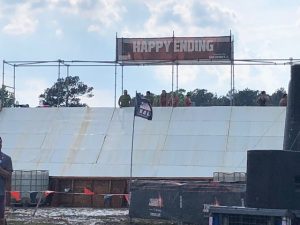 I decided to train with Doug to be better prepared. I lost not only the weight, but strengthened my core, cardio endurance and upper body. I was able to complete the course, do all the obstacles (you can choose to skip some) and had no injuries besides the scratches from the rocks and sands in the mud.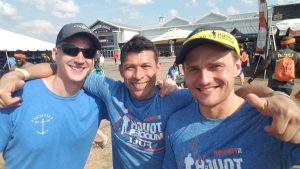 The best thing is that I'm keeping the weight off and have a great new workout routines to incorporate into my workouts!
To learn more about Training Services at DSM Fitness,  contact DC Personal Trainer Doug Murphy at: Get Me Started!